I founded my law firm in 2018, with the goal of representing plaintiffs who have suffered catastrophic personal injuries. As an attorney, I began my work as a clerk for the Contra Costa District Attorney's Office and an advocate for the United States Attorney's Office, and by defending corporations in complex litigation. Once I learned how ordinary people were being mistreated within our legal system, I devoted myself to changing this power dynamic for the better—using the tools and techniques of the establishment to serve and protect my clients.
I take pride in representing my clients, many of whom have suffered catastrophic or fatal personal injuries, or found themselves the victims of sexual assault, harassment, or discrimination. My personal goal is to protect the dignity of every person who trusts my firm to serve as their counsel. My firm aims to be like no other—treating every one of our clients like family, listening to their concerns, and advocating on their behalf with the mind of a professor, the attention to detail of an artist, and, if need be, the focus and determination of an elite athlete.
My work as a philosopher, teacher, and writer makes me different from almost any other attorney. I have a PhD from New York University, and also a graduate degree in analytic philosophy. I have won awards for teaching at Stanford University, the University of California, and NYU, among other institutions of higher learning. My students have gone on to found and work at some of the most well-known companies in the world, or become doctors, lawyers, and social activists. My work as a teacher and writer extends to every case we take, as our advocacy always reflects the same level of commitment to detail and attention that world-class academic argumentation requires.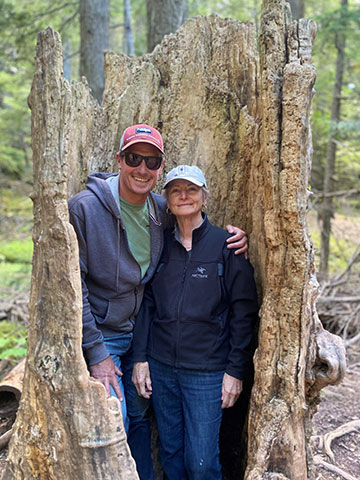 One of my proudest achievements is co-publishing a book with Dr. Jen Weiss, entitled, Brave New Voices, on behalf of literacy programs which teach disenfranchised high school students the art of writing and social justice. These programs still flourish today, more than twenty years later. Our students have gone on to become novelists, professors, and directors of non-profits.
My film screenplays have been selected by Sundance and the International Film Project, and I have published fiction, poetry, and an academic book, entitled Critical Passages, with co-author Dr. Kristin Dombek. This ground-breaking book provides underserved high school students from public schools with techniques that will allow them to compete with Ivy-League students on the first day they attend college. My writing has always focused on creating spaces for empathy, on providing insight into the complex ways our lives can improve in the face of difficult challenges, and how every person can acquire and develop the tools to live an extraordinary and beautiful life.
We take pride in representing plaintiffs who have suffered catastrophic personal injuries.
I am interested in representing injured athletes of all stripes, whether they are injured off of the field and want to return to competition, or on the field due to no fault of their own. As an athlete who has himself undergone and recovered from surgeries for major injuries, I understand the long road ahead for anyone who wants to return to an active life after suffering catastrophic harm. I have represented victims of sexual assault, amputations, wrongful death, and traumatic brain injuries such as concussions.
I am an avid fisherman and conservationist, whether in the alpine watersheds of California, the Farallon islands, or the pristine forests of Idaho and Alaska. For more than ten years I have fished alongside Scott Miller, a friend and world-renowned guide who has been called the "Zen Captain" of Sitka, Alaska.
Every one of us deserves a fair shot at enjoying their lives to the fullest. I have devoted my law firm to one goal—to pay extraordinary attention to all of my clients—one person and one family at a time.
Accomplishments
Juris Doctor, the University of California, Hastings College of the Law.
Former clerk, United States Attorney's Office and Contra Costa District Attorney's Office
Member, State Bar of California
Member, Bar Association of San Francisco
Faculty member and award-winning teacher, Stanford University, the University of California, Santa Barbara, New York University, and Barnard College (2004-2010)
Ph.D. in English, with an emphasis in Philosophy, New York University
Master's degree in Analytic Philosophy and Ethics, the University of Colorado, Boulder
Published academic books on the art of teaching and writing, as well as short fiction
ASSOCIATED EDUCATIONAL INSTITUTIONS

Our Ethos and Promise to Our Clients
When Scott founded his firm, he had already earned graduate degrees in philosophy, social justice, and literature, and taught at some of the most respected universities in the world, from Stanford University, New York University, to the University of California. He created his firm to provide unrivalled personal attention to his clients, with the academic and argumentative rigor of a published author and professor. He took his years as a defense attorney as a model for how he would represent ordinary people with extraordinary care.
Our ethos is simple: When we commit to your case, we commit to you and your family.
We know that in the face of a catastrophic injury to you or your family, the legal system provides a slow, often undignified, and unimaginably empty response to what your family has endured. We understand that your family deserves respect, assistance, and to be made as whole as quickly and as completely as possible.
We strive to give all of our clients personal, human attention instead of the usual legal advice. In doing so, we strive to give you the space you need, or the partner you can confide in, for the healing process to take shape.
Finally, we understand that you, your family, and your careers depend on your involvement in communities where your dignity and reputation have been earned from a lifetime of living well. We strive to protect that respect every step of the way, working quietly and diligently to ensure your rights are handled appropriately.
While many lawyers advertise that they specialize in litigation or "winning money", we believe that the nature of the injury is secondary to clients we represent. Because you and your family matter more than your harms.
Recent Law Office Successes
200k settlement in a sexual harassment and workplace discrimination case.
Trial counsel in Villegas et. al v Duarte Nursery, with co-counsel Stan Mallison and Hector Martinez, a PAGA case on behalf of California agricultural workers.
Multimillion dollar settlement in civil sexual harassment and assault case.
Presented an MCLE entitled, "Civil Sexual Assault Litigation: Ethics, Survival, Success" at the San Francisco Lawyers Network and Attorney Action Club.
$5.1m judgment on behalf of victims of sexual assault

Multi-million dollar settlement on behalf of survivor of sexual assault.
$300k settlement in personal injury case involving a pedestrian and a motor vehicle.
Supporting counsel in several high profile trials in federal and state court.
Presented an MCLE entitled The Law Firm's Guide to Handling Personal Injury Litigation for Association of Legal Professionals in 2021.
Authored an article called, "How Garmin and Strava Saved a Life." Read it on LinkedIn.
Obtained multimillion dollar settlement on behalf of clients who suffered catastrophic injuries in a commercial accident in Oakland, CA.
Efficient, policy-limits victory for victims of life-altering automobile accident in Oakland, California.
Successful negotiation of significantly enhanced severance package on behalf of executive level employee at a major technology company in San Francisco, California.
Successfully resolved major products liability and negligence case on behalf of a commercial airline pilot who suffered major injuries due to the negligence of a repair shop in the Bay Area.
Successfully resolved case on behalf of a nationally recognized media celebrity who was the victim of a complex DUI, hit-and-run accident in wine country.
Resolved hard-fought case on behalf of an African-American professor and her husband, a successful architect, for traumatic injuries sustained while vacationing in wine country.
Nominated as Super Lawyers Rising Star in Personal Injury, Employment and Business Litigation.
Secured policy limits for client in catastrophic cycling accident despite initial police report which assigned 100% liability to client, and which was subsequently reversed after firm's investigation of case.
Successfully resolved complex case involving catastrophic personal injuries in favor of clients involved in a multi-car accident in Oakland, California.
Resolved high-profile sexual harassment matter on behalf of client involving a five-star hotel in California.
Negotiated terms of high-value contract between construction subcontractor, general contractor, and property owner in San Francisco, California.
Successfully resolved catastrophic personal injury case on behalf of internationally recognized athlete at no cost to Plaintiff.
Successfully resolved four high profile employment matters with Fortune 500 companies on behalf of Plaintiffs with co-counsel David A. Wolf.
Successfully negotiated and resolved two significant contract disputes between clients and major American corporations with co-counsel David A. Wolf.
Successfully resolved discrimination case on behalf of Plaintiff with David A. Wolf.
Successfully resolved sexual harassment employment matter with David A. Wolf.
Scott has represented me successfully in two matters. I met Scott on the tennis courts and could feel his fiery demeanor on the courts. He brought this same energy to my case. He is a true tiger both on and off the court. Also, I appreciated being able to call Scott on his cell and talk to him man to man. No secretaries blocking for him and waiting days for a return call. Just as my doctor, I insist on being able to have a cell phone number I can call directly. This means everything."